BMW Genius Bar
At BMW of Reading, we realize how important it is to be connected.
With cutting-edge connections, the technologies we offer are unbeatable.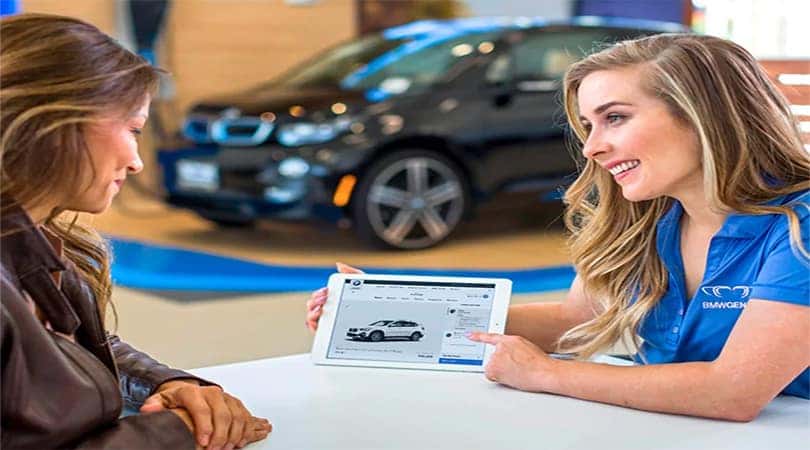 Progressing forward and ahead is the reason our high-quality engineers and designers get out of bed, after all.
Our goal is to transform driving experiences and to create a sleek and efficient oasis away from home that gets you from here to your final destination; drive after drive.
Durable and luxurious smart features and capabilities help keep you safer and in tune with all of your surroundings.
Smoothly steer along with advanced driving settings, cruise, be in control and ride with confidence, knowing BMW of Reading is trusted, valued, safe, and superior in the automotive world.
Our engineers and designers continue to fill gaps and implement internal and external capabilities that move beyond innovation and thinking outside of the box.
BMW of Reading and the Connectivity Features Bring Your Vehicle to a Whole New Level of Safety, Efficiency and Style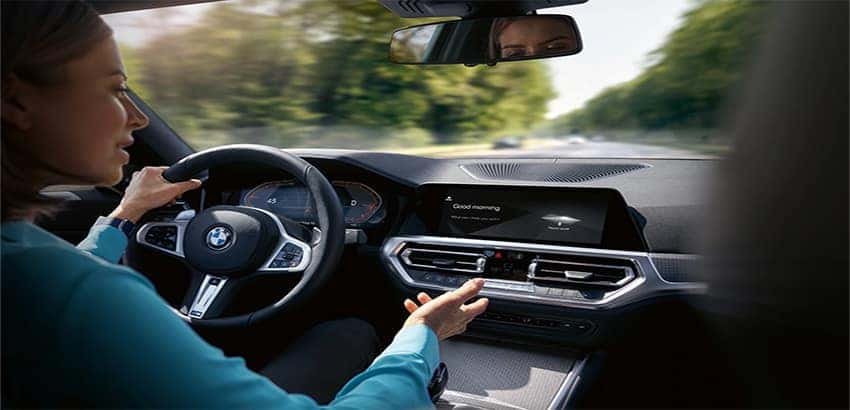 At BMW of Reading, we put our customers first.
First 5 BMW Genius Product Questions:
1. Question: How do I get help troubleshooting and learning about the newest technologies that are input into my new vehicle model?
Answer: Genius Hotline BMW, offers unlimited support regarding product related-questions, whether you are on the road or not.
2. Question: What is the easiest way to connect to the BMW Genius hotline?
Answer: To reach the BMW Corporate Genius Hotline – call 1-844-4GENIUS (443-6487) or email

[email protected]

or you can reach our dealership Genius staff at 1-877-866-6272 or email [email protected].
3. Question: How do I set up the Heads-Up display feature?
Answer: Navigate to settings on your BMW infotainment touchscreen monitor, then turn on the feature by tapping on the Heads-Up display feature. Here, you can manage the brightness, height, and other vital displays.
4. Question: Where can I get a step-by-step guide to troubleshoot all technology-related questions?
Answer: You can find all troubleshooting information in your vehicle owner's manual, located in the glovebox, or you can simply give us a call or email our team for ongoing support and BMW education. We are happy to help drivers learn every single technological aspect of their new vehicle.
5. Question: Where else can I learn about BMW Genius technology features?
Answer: Be sure to download the BMW Genius App. Drivers can view, read and learn about comprehensive new additions that have been added to your make and model. Watch how-to videos and learn about new and exciting technology features as the app is constantly updated.
i. Bluetooth Connectivity
Connect various smart devices. Drivers: experience connectivity in a safe manner while cruising along. Enjoy a hands-free alternative, when you need to take the phone call. Connect all of your smart devices and safely stay in touch while you navigate to your end destination. Simply go into your touchscreen settings and turn your bluetooth mode on and pair each device accordingly.
ii. Apple CarPlay
BMW of Reading realizes that people want powerful technology choices. What driver doesn't want complete access to Apple capabilities? Never get lost again, as CarPlay allows you to utilize most features that you can on your Apple smartphone. Call out to Siri and be hands-free with voice-commands. Keep your focus on driving all while you gain exceptional technology support while you are in motion; stay concentrated and look ahead.
iii. Remote Start
With robust upgrades, drivers no longer need a key to start their BMW vehicle in our newer models. Our engineers and manufacturer designers have created luxurious and relaxed ease meets utmost efficiency at it's finest. Use your remote key, press the button from afar and start or stop your vehicle. Control your temperature settings from the BMW app, jump in, start your engine and set your surroundings just the way you want!
iv. iDrive 7.0 Infotainment
BMW software offers drivers a comprehensive and super-charged infotainment experience when it comes to operating new technology features offered. In case you prefer to talk to a BMW personal assistant with voice commands versus Siri, the techy options are close to endless; just say, "hello BMW." Connect CarPlay, view maps, take hands-free calls, and offer yourself full-on smart connectivity whether you have an Apple smartphone or android.
v. Heads-Up Display
Never take your eyes off of the road again as BMW has pledged to keep all drivers safer with each and every new advancement. The Heads-Up display is placed right in front of the driver's windshield, enabling drivers to view their speed, navigation, cruise control and other driver assistance features that ensure you don't have to look around to access this information with your eyes. Be safer with a perfectly sized display placed in your field of vision.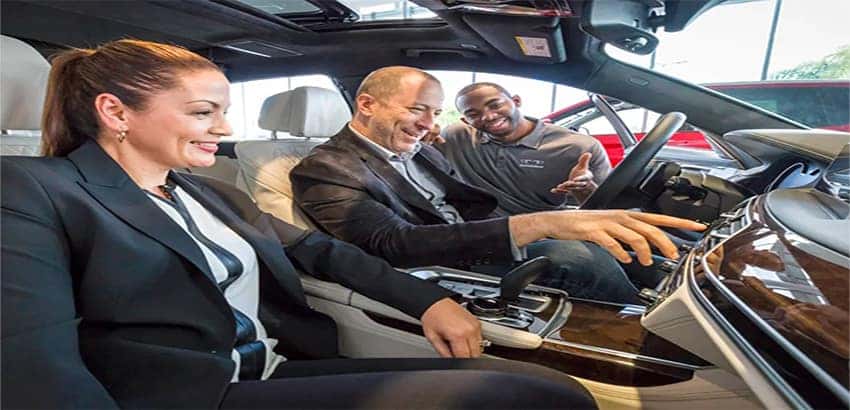 For more information about BMW of Reading Genius features, contact us in the form below and our technology and automotive team will explain greater advances that just keep getting better!