What's My Car Worth?
How do I find out how much my car is worth? 
At BMW of Reading, retrieve an instant valuation offer in seconds and find out how much your car is worth today! Utilize our car KBB valuation tool.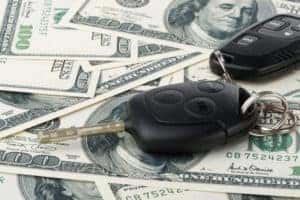 There are plenty of reasons why drivers want to figure out how much their current SUV, van, truck or car is worth. 
For starters, drivers should know this key piece of automotive & financial information for various reasons:
If you are financing, it is wise to know how much your car is worth, this way, you know how much you owe on the auto loan and whether or not you are upside down on the loan (you may owe more money than the original loan)

Know how to move forward with your other financial accounts and future car buying processes

Perhaps you are simply curious?

Maybe you are wondering how much money you would get if you traded-in your vehicle for a new one? 

Need cash for cars? At BMW of Reading, we always welcome vehicles. Input your KBB value by vin and discover your vehicle's value!
Keep in mind, before you sell your car, there are several factors that go into how much a car is worth:
How much mileage does your vehicle have? 

What is the year, make and model?

Is the condition of the vehicle in mint condition, good, okay or bad? Regular car detailing & cleaning will help keep the value of your vehicle over the long run

Are you planning on selling the vehicle to a private buyer or a new or used car dealership near me? 

Is the model and make a popular and trending vehicle of choice among the masses?
Either figure out if you want to trade-in your vehicle for sale to shave off the price of new or used cars for sale or receive a KBB by vin quote instantly!
If you are not planning on selling or trading-in your vehicle, it is always a financially sound decision to know how much your car is worth to have an idea regarding your entire financial picture. 
At BMW of Reading, be sure to utilize our KBB tools to:
Ultimately, our goal is to simplify processes relating to selling your car or trade-in's. We aim to get drivers paid and driving!
With BMW of Reading, our innovative online car tools easily allows you to find out how much your car is worth.
Our payment calculator gives you an idea about monthly car payment estimates online before you bring yourself and your ride to our new and used dealership near me!
If you're going to sell your car, trade-in or buy new or used cars, trucks, vans or SUV's for sale with BMW of Reading, the process is simple and starts with retrieving an online KBB value by vin.
There are zero obligations to trade-in or buy vehicles.
Learn vital automotive information about your question, how much is my car worth?
Sell My Car? Our Car Experts at BMW of Reading Will Gladly Assist You!
Again, look up KBB value by vin information at BMW of Reading and know your vehicle's valuation beforehand and always ensure that you plan ahead of time.