Welcome Our General Manager Kevin Pitts
BMW of Reading, your BMW dealership in PA, is proud to introduce our General Manager, Kevin Pitts, whose hard work and dedication to his craft allow our dealership to be your Reading BMW home.
Kevin has a background in accounting and has worked in many industries including construction, manufacturing and even has worked for a Fortune 500 retailer. Before he was selected to be the GM, he was the BMW of Reading controller for more than 4 years, so it was a natural transition to become the first GM in the dealership's history. Kevin Pitts truly has the vision to take this dealership to the next level when it comes to customer experience.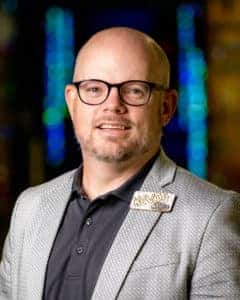 "I love the staff that we currently have.  The team that we have assembled right now is top-notch.  Everyone here right now is dedicated to making BMW of Reading the premier place to purchase or service your vehicle in Berks County."
Kevin has the goal to make sure that all of our Reading BMW clients get the customer service experience that they deserve when shopping at BMW of Reading, your BMW dealership in PA.
Kevin's team constantly strives to treat every customer, employee and anyone else they encounter with the utmost respect. BMW brings you the Ultimate Driving Machine, so why shouldn't they bring you the ultimate customer experience as well? BMW of Reading is sure to bring you the one-of-a-kind luxury customer experience you are sure to love. Kevin is also looking forward to ushering in the new indoor service drive that is coming soon.
"BMW is the leader in the car driving experience.  They are known for the 'Ultimate Driving Machine' and it shows.  There is nothing like driving a BMW. If you love to drive, this is the only car you need!" 
When he's not bringing customers an excellent experience at work, he relaxing at home with his wife and two beautiful children. His free time is spent going to his youngest child's soccer games, rebuilding golf carts, woodworking projects, riding his ATV, and camping.
He also enjoys a fun game of softball and a few rounds of golf every once in a while.
Come into BMW of Reading, your BMW dealership in PA, meet General Manager Kevin Pitts and see why this dealership is truly your Reading BMW home. Kevin can't wait to meet you!
Source: blog