Save on Fuel by Downsizing Your Vehicle
With inflation hitting all-time highs, fuel is getting more expensive these days which is why it is important to be practical, logistical and think about ways to save by downsizing your vehicle.
Perhaps you own a vehicle which guzzles all of your fuel? If this is the case, it is time to research fuel-efficient vehicles.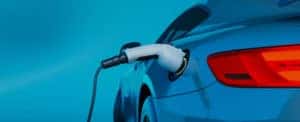 From hybrid to electric vehicles for sale, BMW of Reading has something for every car buyer.
From first-time car buyers, to sports car fanatics, military and first-responders, there's something for everyone at 5 of our new and used dealerships near me.
With new and used cars for sale near me, SUVs, vans for sale, commercial work vehicles and more; the variety of vehicle styles comes with zero shortages.
Our other dealerships include:
Save on fuel by downsizing your car, truck, SUV or van, but before you do, you'll need to consider plenty of variables beforehand.
Before you sell your car, trade it in or buy a new car for sale you'll need to think about the following:
Family Size –

Do you have a large family size? Perhaps opt-in for a slightly smaller vehicle and begin to save on fuel. By choosing a compact vehicle or SUV, drivers will have a smaller engine, meaning less fuel to fill up at the pump.
Budget –

Factoring in your budget is vital as you don't want to go above and beyond your means when it comes to buying a new or used car for sale near me. Think about your price range and determine whether you want to finance in Reading, lease or buy new or used cars for sale near me.
Drive preferences and vehicle usage-

Think about how you are using your vehicle. Are you using your transportation for driving around your community and a few road trips every now and then? Or, do you depend on your vehicle for work? Carrying heavy loads? Asking yourself these questions will help you determine what size car, truck, van or SUV you should seek. Let our BMW of Reading car experts know what you are seeking and we will lead you to vehicles that suit your driving preferences and needs.
Tow capabilities –

When you need vehicle power, there are no shortages of powerful BMW SUVs to choose from. If you need to downsize but still need a strong vehicle that tows heavy weight then make sure to discuss this with our vehicle experts in Reading, PA and we'll help you downsize appropriately and logistically.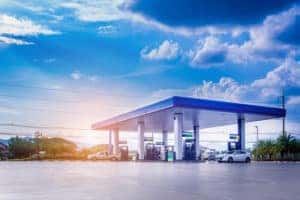 Also, Be Sure to Save on Fuel with Other Methods:
Cut down on aggressive driving

Don't let your vehicle run idle to warm it up

Track fuel trends & manage driving habits with a smartphone app

Check tire pressure (seasonally)

Choose different driving routes and map out shorter distances and smoother roads

Regular car maintenance will help upkeep your vehicle

Research, innovate and modify your thought process regarding plugin hybrid and electric vehicle for sale

Carry lighter loads; weight can cause vehicle stress. Choose to transport less, optimize and save on fuel intake
Fuel prices just keep rising, which is why inflation is not looking too bright; take initiative and begin to downsize your vehicle. Obtaining a new or used fuel-efficient and sustainable vehicle will allow drivers to handle the current economy's high-priced gas hike.
CONTINUE TO READ OUR AUTOMOTIVE BLOGS AND STAY SUSTAINABLE WITH HYBRID AND ELECTRIC VEHICLES FOR SALE.
CALL BMW OF READING AT 877-866-6272 AND OUR EXPERTS WILL HELP YOU FIND A PERFECTLY MATCHED VEHICLE THAT SAVES YOU AT THE GAS PUMP.