How to Factory Order a Car?
Getting exactly the car for sale that you have in mind is every driver's dream that comes true at BMW of Reading.
In today's automotive world, ordering precisely what you want, whether it is for preferences related to paint color, model type, extra add-ons, the My BMW APP, or specifically because your new or used dealership near me doesn't have your car in-stock, there's plenty of reasons and benefits when it comes to factory ordering a car these days.
Ask our car experts at BMW of Reading how to pre-order a car, truck, SUV or van and gain a pure sense of ease when it comes to
buying a new
car for sale online
or offline.
Save by ordering a vehicle now and grab a factory order and MSRP price for TODAY! (With inflation, transportation will only become more and more expensive; lock in your deal NOW!)

Freedom to choose what car you want, precisely! (With supply-chain issues, chip shortages and low inventory, ordering a car for sale is a perfect way to get exactly what you envision)

Choose your favorite luxury vehicles for sale and customize your vehicle to your exact liking

From all-electric vehicles, to BMW 2 Series to the BMW 3 Series, BMW 4 Series, plug-in hybrid models, 6 Series, 7 Series, 8 Series, i series, i3 series, BMW i8, M models, M2, M3, M4, M5, M6, M8, BMW X, X1, X2, X3, X4, X5, X5 xDrive45e, X6, X7, BMW Z, Z4 and more, we have so many vehicles for all types of drivers and the option to order is always available!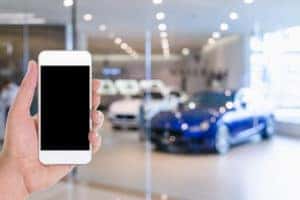 Can You Order a Car You Want? FAQ's
Click & learn more