Electric Vehicle and Hybrid Car Repair and Maintenance Tips
Electric vehicles and hybrids are a hot commodity now and in the years to come.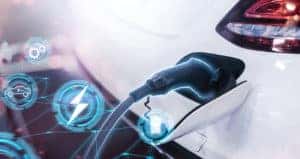 EV's and hybrid vehicles are continuing to progress and evolve as governments and the public support eco-friendly and green initiatives to try and curb climate change effects. Car repair and maintenance for gasoline vehicles is slightly different from electric vehicles and hybrids, although every mode of transportation needs to be properly maintained, hands down. 
Car buyers can receive a hefty $7.5K tax incentive which helps EV and hybrid buyers save even more money (speak with a certified tax consultant for further insight about EV and hybrid tax incentives). 
Read your owner's manual for car maintenance schedules as each EV and hybrid has various requirements. 
Driving your vehicle will yield inevitable wear and tear. To preserve the longevity and value of your EV and hybrid, it is imperative that you ensure the following regular car repair and maintenance: 
EV's were made to drive, so make sure that you keep an eye on your tires. 

Your owner's manual will let you know what tire pressure your wheels should be at. You'll be able to check tire pressure at home with a tire gauge tool or by viewing your tire pressure on your dashboard. 

As for tire tread, you'll want to make sure that your tires have enough grip and are not bald and slick as tires need traction to safely roll in various weather conditions. Using the

penny test

is a good option. 
EV's will need brake fluid, windshield washer fluids and coolants serviced, flushed out and checked. BMW of Reading, ensures all internal and external vehicle parts are assessed for utmost safety.
Electric vehicle batteries are meant to last a while; some even last up to 100K miles before needing to be replaced.

EV batteries are made to be reliable, lightweight and entirely durable. If you find that your battery isn't charging or working as efficiently as it once was, then contact our automotive experts and we'll solve your EV battery issue. 

Don't forget to read your EV or hybrid warranty as manufacturers offer battery warranties. Read over this document before acquiring your new vehicle for sale in Reading, PA.
EV's and hybrids are equipped with brakes just like vehicles that run off of fuel, which is why you'll also need your brake pads, rotors and fluids changed and checked from the automotive

car repair and maintenance

experts in Reading. 
If you store your EV for a lengthy amount of time, don't leave your EV or hybrid in extreme weather conditions; avoid keeping it in too hot or too cold temperatures for the well-being of your vehicle.
Every EV and hybrid is designed differently, which is why our experts recommend that you thoroughly read your owner's manual and follow the instructions verbatim. 

Also, make sure that if you notice an issue, you'll need to address it ASAP, otherwise, a small problem could turn into a larger one if you don't let qualified experts assess it in a timely manner.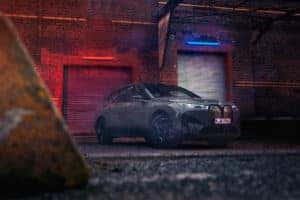 At BMW of Reading, our car repair and maintenance
auto experts

are here to help you care for all types of vehicles, including your new EV and hybrid vehicle. 

Own an EV or hybrid? Planning on possibly buying cars for sale near me? If so, ask our advanced auto experts for help and we will find an innovative brand and model that fits perfectly with your everyday lifestyle and driving habits. 

Serving Reading and surrounding areas, including, but not limited to: Allentown, Wyomissing, Berks, Lehigh Valley, Lebanon, Montgomery plus more. 
Chat with our experts and send us a message today. We look forward to hearing from you!