Car Detailing Near Me
Let your vehicle shine and keep it smelling like a new car every day! Car detailing near me starts with the right automotive team to get the job done.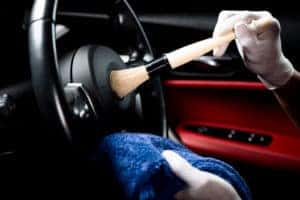 At BMW of Reading in PA, drivers have complete access to certified car detailers who intricately and thoroughly upkeep your vehicle regularly for number one safety and best presentation.
When drivers take the steps to replenish and rejuvenate your vehicle from the inside out with car detailing, drivers will automatically benefit for a number of reasons. 
Learn why professional vehicle detailing is worth your investment and save while presenting a good-looking vehicle. Put your foot on the accelerator and drive forward!
A Wise Investment: Vehicle Detailing Near Me Reading
Drive your family/friends or clients in a clean-looking car and attain the new car smell while presenting professionally well-kept.

Driving day after day inevitably causes vehicle wear and tear, car detailing can help proactively find problematic areas before they get worse.

Deciding whether or not to sell your car? A higher resale value will be awarded to drivers who choose regular car detailing near me.

As time passes by, headlights need to be replaced. Headlights need intricate car detailing and cleaning to help them perform optimally; doing so, offers clearer sight on the road.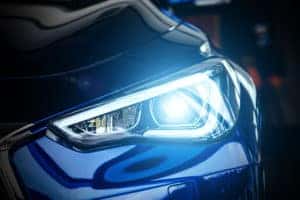 Windshields and windows also benefit from in-depth interior and exterior car detailing and cleaning as debris and dirt on windshields and windows can hinder your vision.

Are you an allergy sufferer? Pollen, dust, germs, bacteria and pet dander all play a role when it comes to allergies which is why it is vital to keep your vehicle clean and detailed all year round.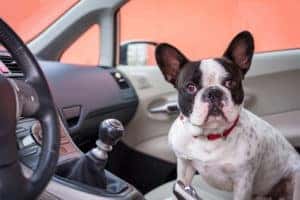 Keep clutter out of your vehicle and life. Minimize your surroundings to stay organized, physically and mentally. Think of your transportation as a quaint, clean and advanced getaway on wheels. Breathe in the new car smell and drive. 

Vehicles are at risk of chips, dents, dings, typical wear and tear and build-up of grime which is why vehicle detailing and cleaning can catch and solve these imperfections while they're small.
What Does a Full Detail on a Car Include?
Usually, a full-on vehicle detailing experience entails cleaning most or all of the vehicle, which includes an exterior wash, windows cleaned, door jambs, wheels/rims, interior vacuuming, surface wipe downs, plus more.
How Often Should I Detail Car?
Cars get messy inside from life in general and dirty as the exterior of the vehicle is constantly trekking through all types of weather conditions. It is usually recommended that drivers maintain their vehicle with car detailing at minimum every 4-6 months; 2-3 times a year is sufficient. Doing so is important if you want to preserve your vehicle's look and especially if you want to have a greater vehicle resale value.
Is Detailing a Car Worth It? 
Car detailing near me is a wise investment. Regularly receiving this car service helps maintain your vehicle's appearance and provides enhanced safety for you and your passengers. If you vehicle is in tip-top shape and later you choose to sell your car, you'll be able to resell it for a greater value. Call us today: (877) 866-6272.

Don't let your vehicle appearance get out of hand and ensure that you call the certified car detailing experts at BMW of Reading today!