BMW Recall Center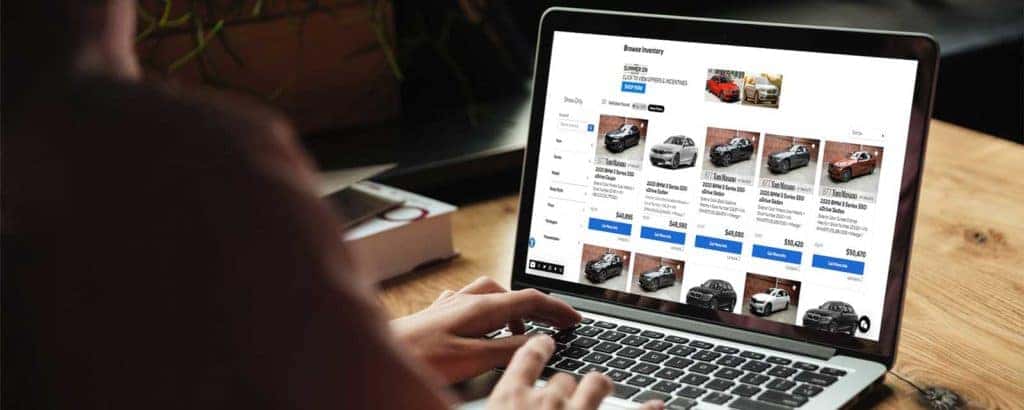 Learn About BMW Recalls
BMW Recall? You hear about vehicle recalls happening on the television or on the radio, but what exactly are they? According to the National Highway Traffic Safety Administration website, a recall happens whenever the manufacturer discovers a defect of some nature within a model. A notice is sent out to the owners of said vehicles. That is when you need to head to the experts at BMW of Reading. We want all our customers to know exactly what to do whenever a BMW recall is announced because it can be a confusing and distressing situation.
Hearing that there could be something wrong with your vehicle may cause you unnecessary concern, and your home for reliable BMW recall checks never wants that to happen. That is why we have a comprehensive tool that allows you to enter the VIN (Vehicle Identification Number) of your vehicle. Your VIN is the 17-character number that you can find on the registration card of your BMW model or possibly on your insurance card. Go ahead and follow the instruction below to enter your number in an easy-to-use tool to obtain your BMW recall check.
You may be asking yourself about why it is important to be concerned with BMW recall checks. Here's why: the unexpected can happen at any time, especially out on the road. Even if your cherish BMW model recently completed a maintenance checkup at our stellar service center, there could be a hidden defect somewhere deep within your ride that is just waiting to make itself known. The defect could range from a part among your powertrain, a light or geode in your dashboard or even with the controls for your seat. While the severity of the issues can range from mildly annoying to dangerous, a BMW recall is always a matter to take seriously. We urge you to keep all of this in mind whenever you are gearing up to perform a VIN check for any BMW recalls.

We're Here To Help
The professionals at BMW of Reading take any mention of BMW recalls seriously. That is why we are positioning ourselves as your go-to trusted source regarding BMW recalls. All of our customers are welcome to contact our experienced staff at 877-866-6272 or through another means with whatever questions you might have concerning a BMW recall check. We will also be glad to walk you through our VIN tool and explain how it works, as well as point out the best ways to be notified regarding a BMW recall.
Our team also is ready to deliver unparalleled maintenance that could help prevent unexpected or hidden issues from cropping up. We are a BMW Authorized Service Center, which means we stay true to the timeless standards of the BMW brand and ensure all of our work is of the highest caliber. We also will be sure to go over how you can benefit from three incredible available maintenance programs: BMW Ultimate Care, BMW Ultimate Care+, and BMW Value Service.


When you drop off your vehicle with us, we will immediately inspect every component of it and resolve whatever problems we come across. Our highly-skilled service technicians will then take your BMW model out for a test drive and determine whether there are any other issues that we need to handle. Once we are completely satisfied that all maintenance has been completed, we will get you right back in the driver's seat and have you heading down the road with a huge smile on your face. Don't delay, schedule your next service appointment with BMW of Reading!
So why let us be your premier destination for all matters on BMW recall checks and more? There are a wide range of reasons. For starters, we are driven by a mission to help whoever walks through our doors elevate the way that they travel. We will listen to what you are lacking in your driving life, discuss which stellar BMW model will be the best fit, and then take you around the most extensive inventory of high-grade BMW models in the state of Pennsylvania. You can also take any vehicle that most captures your attention on a fantastic test drive and really get a sense of how it feels on the open road.


Our finance staff will be more than happy to review your unique budget and make recommendations on whether one of the amazing pre-owned vehicles we offer might be the right fit. We will also touch on all the current specials that you can take advantage of, as well as discuss how you can apply for financing right from the comfort of your own home. Understanding exactly how your finances will be affected by a BMW recall will go a long way in getting ahead of any unexpected costs and will give you an edge when it comes time to determine how to resolve any issues.
The BMW of Reading finance team also has cultivated a number of strong relationships with various lending institutions, in order to assist you with discovering the best fiscal option for your unique driving life. You work hard every day to earn your money and it should be safeguarded accordingly. We want you to know that we thoroughly respect your budget and want to assist you with preserving it. Come see our financial staff today!
Above all else, we value you. You are not just another sale or a dollar sign to us, but a cherished part of the BMW of Reading community. Every facet of our dealership – located at 1015 Lancaster Ave. in Reading, PA – is tailored to make the car buying process as simple and convenient for our customers. We have multiple BMW car experts on our staff, ready to touch on the various specifications and features you will find in a BMW model because you deserve nothing less from the timeless BMW brand.
Whether you need to perform a BMW recall check or just want to test drive an amazing BMW model, there is only one dealer who can meet any of your driving needs. Visit or contact BMW of Reading with any questions about a BMW recall or if you are ready to transform the way you drive today!
Why should I perform a BMW recall check?
| | | |
| --- | --- | --- |
| Reasons | Yes | No |
| Knowledge of issues in advance | X | |
| Prompt you to schedule an appointment with us | X | |
| Have your vehicle expertly inspected | X | |
| Enjoying the BMW of Reading experience | X | |
| Peace of mind about your BMW model | X | |
| Dealing with stress about your BMW model? | | X |