2023 BMW i7 for Sale in Reading, PA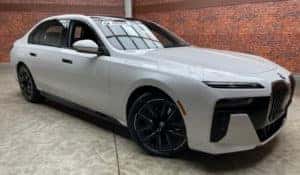 Rev up your BMW i7 for sale engine and drive forward on your own track in 2023. 
Confident, ultra luxurious and technologically innovative to the max.
The BMW i7 2023 is priced at $119,300 MSRP

A smart design inside and out

Privately and comfortably lounge in the

BMW i7

; you'll forget you're driving in a vehicle 
i7 Exterior Highlights:
Swarovski has partnered with BMW and offers exclusive crystal headlight designs which emanate a unique identity 

The i7's kidney grille is lit up with BMW's recognizable glow

Aesthetic, spacious and built like a precious gem

Get seated in a rich interior design with atmospheric multisensory space: 

Audible

Visual 

Tangible

Tactile
BMW i7 Interior Highlights:
Enter your very own road oasis with multifunctional controls extending horizontally across the entire dashboard

Experience the BMW i7 multimedia design with a 14.9 inch curved display

The rear seat also has a grand multimedia setup, which includes a 31.3 inch theater screen with an Amazon Fire TV built-in!

A panoramic glass sunroof allows drivers and passengers an open and airy layout; view the beautiful sky above and experience a new world with the all-new 2023

BMW i7 for sale

in Reading, PA

A BMW welcome light carpet provides sleek  ground lighting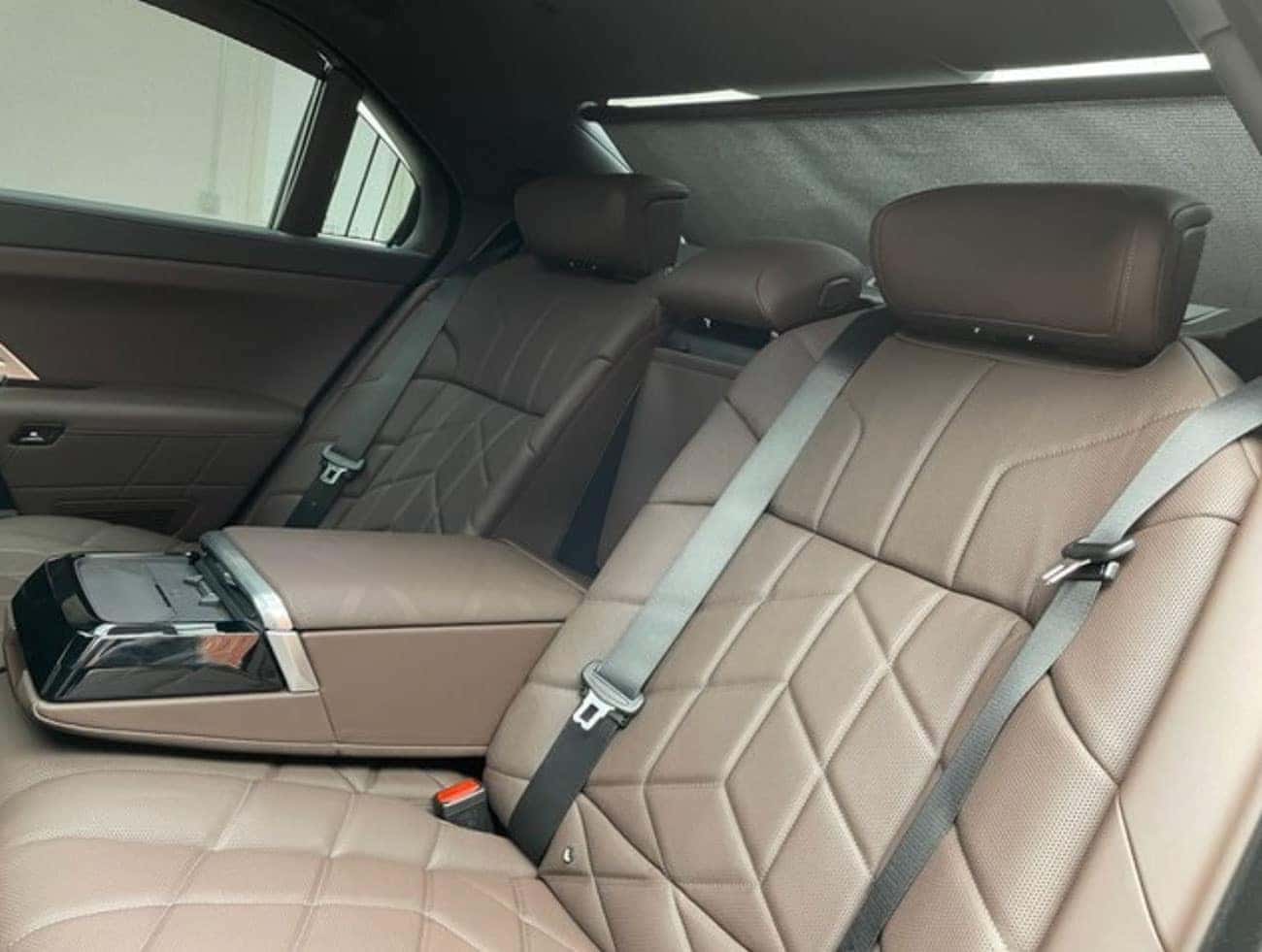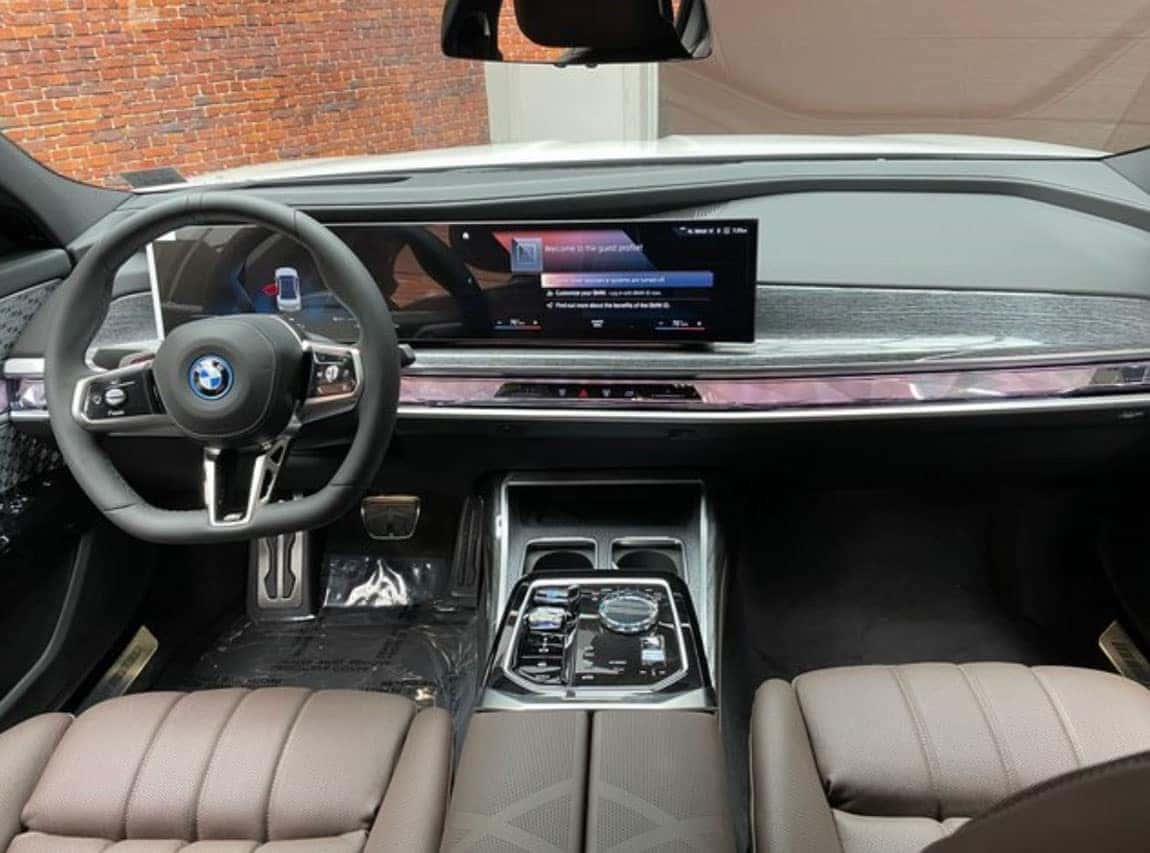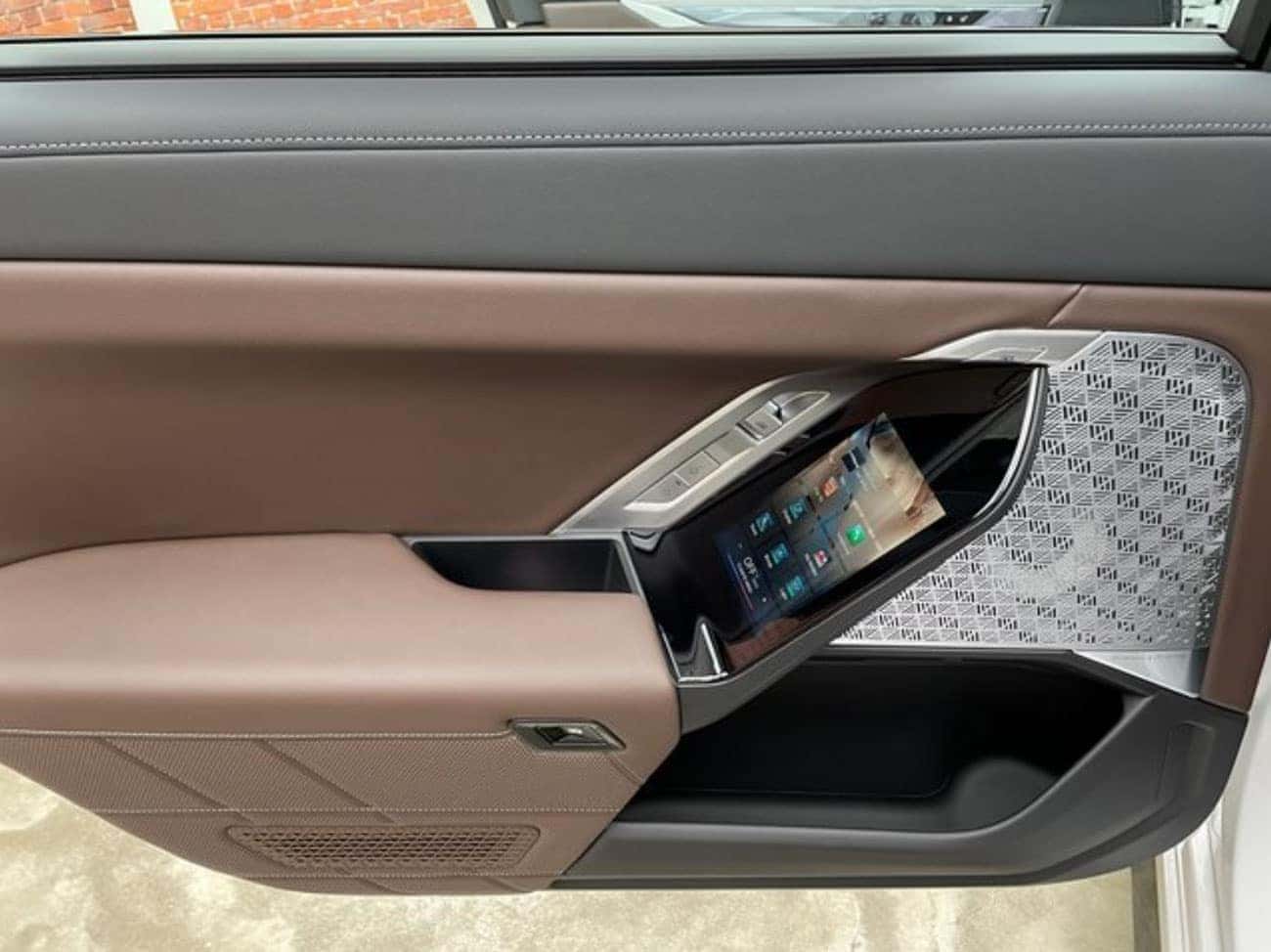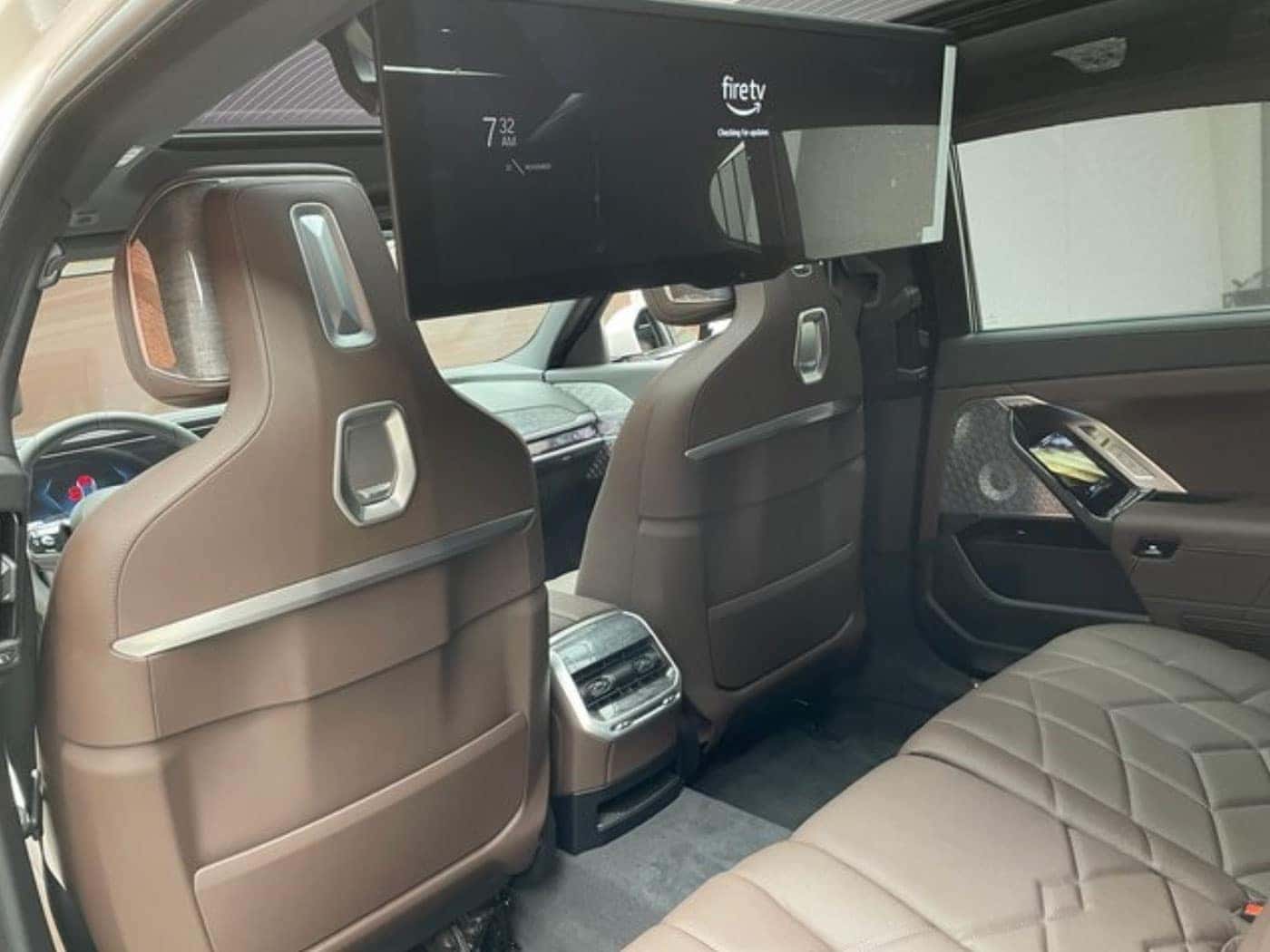 Extreme and top speeds total 149 miles per hour. A dual-power powertrain roars authority. Gain 536 horsepower and a 549 Lb-ft. of torque. 
Choose and build your very own BMW i7 for sale today!
Is BMW i7 Fully Electric? 
The 7 Series is all-electric and loaded with advanced technology and revolutionary sustainability:
Indulge in a 31 inch BMW theater screen (5g connection & 8K resolution) 

Drive an authoritative vehicle which commands road superiority above all

Fully electric driving ranges exceed 318 miles which offer utmost practicality

BMW gifts drivers a large battery and driving range (the high-voltage battery is built with sustainable cobalt and lithium materials)

An enormous and deep trunk allows drivers and passengers space for plenty of items

Large interior side pockets
How much will the 2023 BMW i7 cost? 
The starting price is $119,300 MSRP. For all BMW connoisseurs, the price should be no surprise as this vehicle for sale is a prized gem, is beautifully crafted and well worth it! 
A competitive EV: larger than life and ultra intelligent!
Will There Be a BMW i7? 
Of course, welcome to the BMW i7 for sale in Reading, PA in 2023. 
How Fast Is the BMW i7? 
The BMW i7 is fully-electric and provides high performance capabilities

Maximize and optimize efficient driving with an aerodynamic design and drive in sophistication to all of your destinations

0-60 mph in 4.5 seconds

Top speed totals 149 mph; powerful and mighty!

Emits zero emissions 
How Many Seats Does the 2023 BMW i7 Have? 
The BMW i7 seats up to 5 people. Spaciously comfortable for everyone to lounge in absolute luxury; you'll forget you're in a vehicle. 
Does the BMW i7 for Sale Qualify for a Tax Credit?
When it comes to providing the earth's atmosphere with greener initiatives and zero carbon emissions, the BMW i7 for sale offers up to $7,500 in tax credits. Speak with a qualified tax professional or CPA for further details.  
EV Ranges Vary 
EV ranges vary depending on multiple factors which involve route conditions, payload, vehicle equipment, weather conditions and driving style. The BMW i7 for sale enables drivers to reap enormous benefits; the i7 is known to have a driving range of 318 mph before needing a charge.
With DC fast charging, drivers can gain up to 90 miles of drive time in 10 minutes!  
Charging Your BMW? SIMPLE. ANYWHERE & ANYTIME YOU NEED.
Charge at Home
Utilize a Flexible Fast Charger or a BMW wall box; at home charging has never been so straightforward and simple. 
Charge on the Road
Charging on the road and on-the-go is plain sailing. Contact a BMW dealer near me in Reading, PA to opt-in to a BMW Public Charging package for ultra sustainability. 
Charging Services – BMW Connected App
Sign-up in your vehicle or on your smartphone app and gain insight about charging stations near me. Optimize and enhance EV charging and your driving routes with simplicity.