2021 BMW 5 Series 530i xDrive Sedan Car for Sale
An Influential Boss Sedan In 2021

Well Built & Brilliant; Accompanied with All-Wheel Drive!
The 2021 BMW 5 Series 530i xDrive is brilliantly built to the tee and a perfect vehicle sight to see!
Jolt off 0-60 mph in 5.8 seconds and rev up a horsepower of 248!
2021 530i xDrive vehicles for sale start at: $56,500.00 MSRP.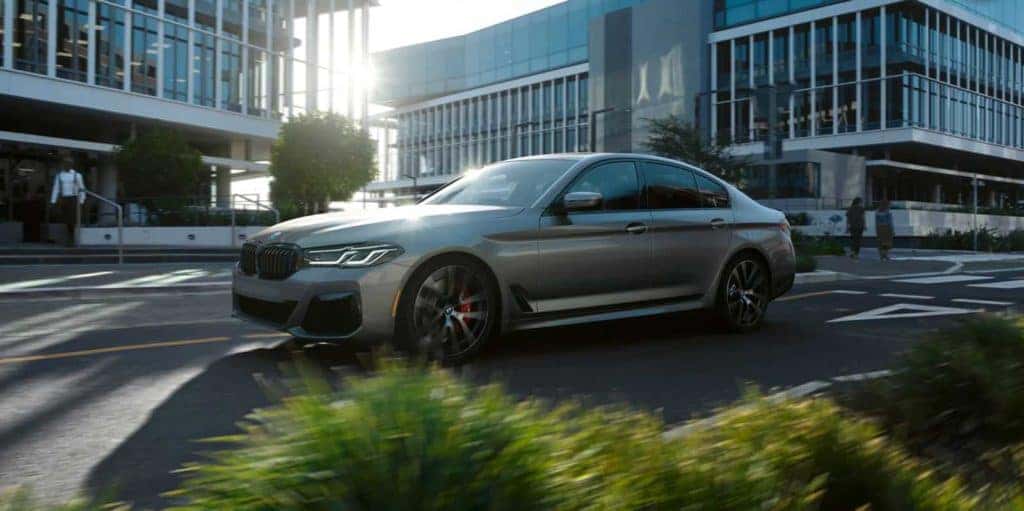 The engineers at BMW perfected the BMW 5 Series 530i xDrive after over 40-years of quality craftsmanship. The evolution of this model just keeps unraveling to something even better each and every year.
The 530i xDrive creates 1000% satiety for drivers yearning for a smooth, crisp yet dominant ride that abides by you and the roads that lie ahead.
Hard shadow lines provide a robust and sharp look which accentuate best-in-class and fierce luxuriousness.
The 2021 BMW 5 Series 530i xDrive is truly presenting top-notch leadership qualities for leaders alike.
Every detail matches up with poise all while BMW offers the quietest drive that returns zero noise! Equipped with a 2.0-liter engine and a TwinPower Turbo inline 4-cylinder xDrive; this car for sale produces high performance just like its presence.
Innovative technology ensues the BMW 5 Series 530i xDrive a leading design in 2021.
Presidential Sedan Vehicle for Sale
The xDrive feature enables this vehicle to exude balance and efficient performance on-the-go! Choose between a standard or sport version and pick your perfect drivetrain! Gain 32 miles per gallon (MPG) and stock up on fuel without worrying that you'll drain it to empty in no time!
BMW 5 Series 530i xDrive Presents: Classy High-Gloss Exteriors
Choose from a unique set of colors which include and bring forth a presidential design:
Alpine White

Jet Black

Carbon Black Metallic

Black Sapphire Metallic

Glacier Silver Metallic

Dark Graphite Metallic

Mineral White Metallic

Phytonic Blue Metallic

Bluestone Metallic


Berina Grey Amber Effect Metallic
Deluxe Interior
Luxury leather seats allow you to comfortably sink into your new vehicle for sale. Choose from Ivory White, Black, Cognac and other high-end interior tones. Drive short and long distances while you have plenty of room for an ergonomically correct and comfortable posture.
Digitization and Advancement for the Everyday Entrepreneur
This vehicle for sale offers capabilities that give drivers and passengers a work/life balance. Stay connected to work & personal worlds (hands-free) while driving. Navigate safely with absolute efficiency, stay entertained, organized, comfortable, plus more; do this all in the presence of the 2021 BMW 5 series 530i xDrive.
At BMW of Reading, our automotive experts help you browse vehicles for sale with comprehensive insight; providing you with every answer you need to know.
Our car experts are passionate about luxury vehicles from the ground up, which is why we love to educate all drivers with extensive automobile knowledge; you ask, we're here.