BMW 4 SERIES M440I XDRIVE
ATHLETIC ADVANCEMENT AT IT'S FINEST!
The brand new 2021 BMW 4 Series M440i xDrive Coupe vehicle for sale offers aesthetics and athletics that provide high-quality performance on the road; a perfect code!
Engineered and calibrated for sharpness plus magnetically attractive – meet an experience that surpasses all other coupes. Hit 0-60 mph in a flash – 4.3 seconds!
Gain a 3.0-liter 6-cylinder turbocharged trimmed out beast that outputs 382 horsepower (hp)!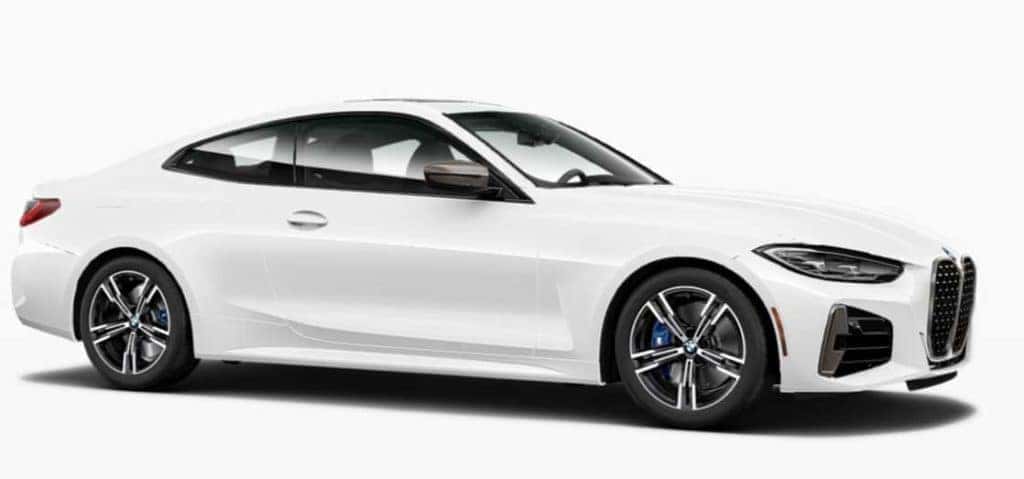 With a distinguished look, the 2021 BMW 4 Series M440i xDrive swipes attention left and right, while hard line accents help create visual prestigiousness.
Pricing begins at $58,500 MSRP.
GREETINGS: A PERCEPTIVE COUPE OF IT'S TIME
The BMW 4 Series M440i xDrive Vehicle for Sale Offers Powerfully Rad Driving Experiences to Be Had
SPORTY CUSTOM BRAKES ENABLE A FINE SHINE!
M Sport Brakes come in red or blue – your choice. The BMW 4 Series M440i offers drivers a decorative performance piece that differentiates your ride from the rest. The uniqueness this vehicle for sale offers is truly a trait to be proud of.
SAFE & EFFICIENT COUPE
Drivers are now emboldened with greater reign! The M Sport suspension helps drivers handle the vehicle and roads with authority and comfort, while stabilization features are modified for 100% smoothness and precision.
The anti-lock braking system (ABS) feature adds safety to a whole new level. With a comprehensive warranty, drivers are protected every which way.
EXTERIOR ALPHA
The manufacturers of the BMW 4 Series M440i vehicle for sale designed nuanced shadow lines while keeping a sporty yet luxurious presence that showcases an aerodynamic, quick, alpha-like appeal; all-wheel drive is included!
This vehicle for sale adapts to every driver that lands in the driver's seat.
THE INTERIOR IGNITES LUXURY
This vehicle for sale starts and stops with the touch of a button and is wrapped in luxury that can be upgraded to personalized perfection.
Never worry about functionality inside of this coupe as the interior is full of 2021 progressive functions that allow drivers to safely intertwine work, life, entertainment and drive sessions all-in-one.
VEHICLES FOR SALE EQUIPPED WITH DIGITIZATION EQUAL MONETIZATION – BMW READING IS KEEPING DRIVERS ON THE GRID!
Stay productively moving forward in your day-to-day life with an 8.8 inch infotainment screen, navigation, BMW tele services, Apple CarPlay, Android Auto capabilities, remote software upgrades, plus more – stop losing vital connections!
Check out the new 2021 BMW 4 Series M440i xDrive Coupe vehicle for sale or speak directly with our BMW Reading auto experts at 877-866-6272.