2019 BMW 8 Series To Be Unveiled This Summer
After much anticipation, BMW has announced that it will unveil the 2019 BMW 8 Series coupe in June, before the 24 Hours of Le Mans Circuit.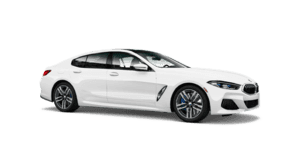 This follows on the heels of BMW showcasing the 2018 BMW M8 GTE earlier this year.
According to RoadShow, there are few details about the 2019 BMW 8 Series as of yet, but several teasers have been released. The article states that the luxury vehicle appears to be a "long, low coupe with slim lights and not-too-aggressive bodywork." Our team at BMW of Reading, your local BMW dealership in PA, is excited by this news because the 2019 BMW 8 Series appears to be the next evolution in BMW's history of producing amazing vehicles for our customers to enjoy.
RoadShow states that one trim level of the 2019 BMW 8 Series was briefly touched upon in April. The 2019 BMW M850i xDrive will have a 4.4L turbocharged V8 that will reportedly deliver up to an incredible 523 horsepower and 553 lb.-ft. of torque. This power will be sent to all four wheels through an eight-speed automatic transmission. The 2019 BMW M850i xDrive also features standard adaptive suspension and four-wheel drive, giving the impression that it will provide you with precise handling whenever you need it.
Here at BMW of Reading, your destination for BMW models in Reading, we cannot wait to see the 2019 BMW 8 Series in action next month at Le Mans. Be sure to contact us in the near future for more information about this stunning coupe.
Source: blog